Would you like to be on the show Property Brothers?
Big news. The HGTV show Property Brothers is going to be shooting in Nashville this spring.
They recently contacted me (since I do a lot in the renovate/resell category, aka flipping) to see if I might know of some good candidates. Could one of those candidates be you?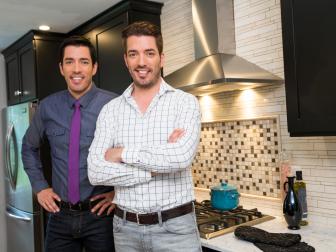 You'll have to move pretty fast here because time is ticking. But the topline is this: they're looking for people who are ready to sell their homes.
The Brothers will help you do all the things you need to do to get your home in tip-top selling shape. You'll do some (relatively) minor renovating and staging. And then you'll put the home on the market and hopefully sell it quickly for a premium price.
You would be filming for 6 or 7 days over a 3 month period, so the time commitment isn't bad at all. And could be a lot of fun. Also, they "say" Nashville but surrounding areas like Franklin and other places in the Greater Nashville area are okay.
You can read more on my Property Brothers submission page. If you're interested fill out the form at the bottom of the page and send it to me. Probably be best to get that to me before the end of Jan (2017).
Thanks. And good luck!